PROF. DR. MED. ROBERT REISCH
"AS A NEUROSURGEON I'VE LEARNED TO STRIVE FOR PERFECTION RELENTLESSLY!"
Professor Reisch is frequently invited to speak at international endoscopy courses, live surgery events and scientific meetings. He is the author and co-author of numerous scientific publications in the field of microsurgical anatomy, endoscopic and minimally invasive neurosurgery, including the comprehensive book "Keyhole Approaches in Neurosurgery" (Springer, 2008). From 2007 to 2014 he was co-director of the international neuroendoscopy courses at the Aesculap Academy, where he taught almost 500 students from 29 countries.
Until 2015, Professor Reisch served as a consultant for the leading medical device manufacturers B.Braun/Aesculap, and later Karl Storz Endoscopes; he has been instrumental in the development of innovative microinstruments and 3D visualisation systems. He is particularly committed to increasing efficiency, precision and ergonomics, and has evaluated many test operations.
Professor Reisch is a world-renowned expert in the full-endoscopic transnasal treatment of diseases of the central skull base and has acquired special expertise in the neurorhinological field, through numerous operations and scientific work in cooperation with ENT colleagues.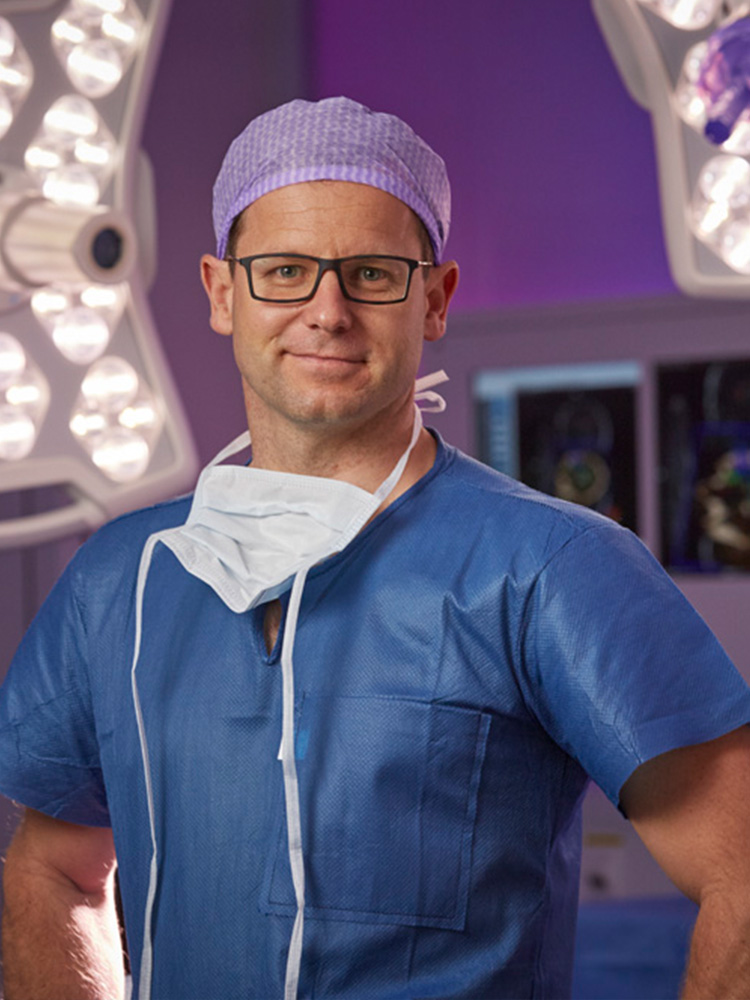 Born in 1971 in Budapest, Hungary.
Medical Studies
Studied medicine at the renowned Semmelweis University. Graduated from medical school with the highest state award "Pro Scientia", presented by the President of Hungary. Worked during and after his studies as a research assistant at the Anatomical Institute of Semmelweis University under the direction of Dr. Lajos Patonay.
Education
Specialist neurosurgical training at the Neurosurgical University Hospital (Mainz), as a student of Prof. Dr. Axel Perneczky. He completed his specialisation in 2004 and, as a university professor, became the hospital's senior consultant.
After turning down a position as acting head of the clinic in 2008, he accepted an invitation from Zurich to become a senior physician at the University Hospital (Director: Prof. Dr. Helmut Bertalanffy).
Establishment of ENDOMIN
Moved to the Hirslanden Clinic and found the ENDOMIN Centre in Zurich.
Foundation of ENDOMIN College
Founded ENDOMIN College together with companion and friend Prof. Dr. Nikolai Hopf.
Visiting Professor of Skull Base Surgery at Semmelweiss University, Budapest, Hungary.
Cooperation
Close collaboration with the newly-founded Swiss Neuro Radiosurgery Center (SNRC) and the Swiss Clinical Neuro Science Institute (SCNSI) in Zurich.
» Download Lebenslauf Prof. Dr. Med. Robert Reisch

» Download Publikationen Prof. Dr. Med. Robert Reisch